Links
Andrew Wood's Bullseye Television Game Show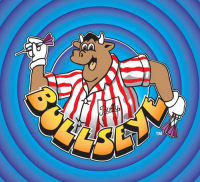 The hit television game show Bullseye was created by Andrew Wood and has aired on the ITV network in prime time and satellite television in the UK for nearly three decades. Wood is working hard – and his effort is supported by the American Darts Organization (ADO) – to get a version of the show on network television in America (which probably means contestants will not have to wear redcoats, walk single file, and be picked off with rifles). If Wood is successful his show will do more to advance the sport of darts in America than anything that has come before, which technically, is nothing. Bullseye attracts not only dart players but the general public, particularly game show addicts, who would normally not tune in to a show that is darts-oriented. The show is pure family entertainment, fit for all to watch and enjoy. And Wood's website is just plain a lot of fun! Check it out – and be sure to click on the Bullseye Hall of Fame which includes pretty much every darts personality of note (except yours truly – so I am counting on an invitation, and plane ticket, from Wood after he reads this!). And remember: You Can't Beat A Bit of Bully!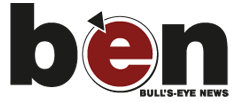 Of course, Jay Tomlinson's (and Mike Harris') www.bullseyenews.com is the electronic issue of Hustler Magazine. No. NO! That's a filthy lie (and an example of why the Professional Darts Corporation won't carry my column). Here's something that is true: unlike Hustler publisher, Larry Flynt, Tomlinson did not run for governor of California in 2003. And here's another fact: unlike Flynt's garbage, Tomlinson's site and magazine are worth reading — indeed a must-read — for anybody who cares about the sport of darts, steel or soft, national or international, professional or recreational. I check this site often for its up-to-date calendar of tournaments and results coverage. And I love columnist Dick Allix, who's featured here. His most recent column began: "I want to talk about women." Yep, Tomlinson's site carries my kind of stuff. I highly recommend that you bookmark this page.
Dr. Patrick Chaplin – Darts Historian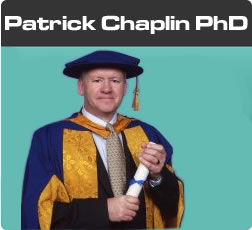 Nowhere is there a darts-related website more unique than the one created by my friend the "Darts Doctor" — Patrick Chaplin. Where there are similarities between other sites, Chaplin's venue is in a league of its own. Now here's a bloke who actually (really!) wrote his doctoral dissertation about the social history of darts in Britain. What this means, in real terms, I honestly don't know. I haven't read it. Probably it's a long paper about beer. Whatever it is, Chaplin's process of getting there (revealing the real history of darts) has produced some incredible revelations and "exploded some myths" — and a boatload of this information is to be found at his site. Damn, it makes for great reading! Perhaps you've heard the old story about how dart boards used to be made out of pig's hair? Well, according to Chaplin this is not so. They were made out of hedgehog hair. Then there's the old tale about how the Pilgrims threw darts on the Mayflower. No way Jose, not according to Chaplin. What the Pilgrims played was conkers. Want to know why the numbers are arranged as they are on the board, why the oche's called the oche, how fast the average dart flies? Check this site out!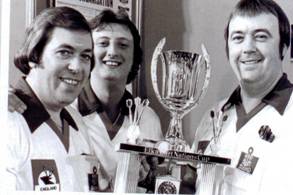 Created by the one-and-only Kevin Berlyn, this used to be exclusively John Lowe's website. It's now also shared by Eric Bristow and called, not surprisingly, the Legends of Darts. I check this website pretty much every day — even though (while it's updated often) it's not exactly updated on a twenty-four hour basis. Few sites are. The thing is, even knowing this, I check in religiously because I HOPE that it is. What I most appreciate are Lowe's and Bristow's news (and views) section. I ask you: where else with nothing but a click can one read commentary about current goings-on by someone — TWO someones — who have been there and done it ALL in any sport and then click another button and correspond with them? You can do all this and more at the Legends of Darts. If you've got the time you can peruse a listing of the Legend's tournament victories — more than a thousand in the case of Lowe alone. You can watch Lowe's televised 9-darter in 1984, the first ever — thrown two big, fat decades before Phil Taylor pegged his. This site is as unique as they come, packed to the gills with tips, quotes and tidbits that convey something very rare coming as they do straight from da Men who, hopefully, will buy me a couple of jars for writing such nice things about their site.
Professional Darts Corporation
The Professional Darts Corporation's (PDC) website is simply out of this world and that's not just because it's, technically speaking, based in another world. This site is as good as it gets for three reasons and they're all Dave Allen. This bloke can WRITE. I stop by the PDC site every morning to read whatever fresh news Allen has to report on happenings at the apex of the world of darts. Here you can watch Phil Taylor's 9-darter, read John Part's outstanding discourse on practice and preparation and follow the rankings of the best of the best in our sport. You can even sign up to receive text alerts to your cell phone, in real time, of the scores of PDC competitions. About the only thing you won't find here is my column. That's because the PDC think's I'm a sexist, vulgar scum-bag from America which is, again strictly technically speaking, true.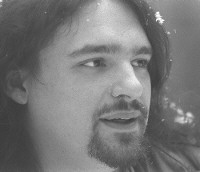 At www.dartbase.com former Austrian national champion (1991), Karlheinz Zochling, just like Patrick Chaplin, has laid claim to a niche that nobody else on the Information Highway comes close to matching. Ever since appearing in 1996, Zochling's site has been earning kudos for carrying what is probably the most detailed description of throwing mechanics publicly available today — but that's not what sets it apart from all the others. Zochling's focus is on coaching and the importance of the mental side of the game. His site features a classic article on slumps ("The First Slump"), a subject I haven't seen addressed nearly so well elsewhere. I know for a fact that this single story has influenced several struggling players to hang in there and stick with the sport. If only to read this one column, Zochling's site is worth a visit.

Online since 1994, Rick Osgood's Cyberdarts at www.cyberdarts.com was created to "promote the sport and further communication between darters and darts organizations." One would be hard-pressed to suggest Osgood has been anything but wildly successful. This is the original darts site — if not the first, one of the very first — and is certainly the only one of the handful in existence a decade ago that is still chugging along strong today. Osgood can fairly lay claim to having been instrumental in getting more than 75 darts organizations on-line — including the American Darts Organization (ADO), World Darts Federation (WDF) and even the ADA's Remick. Perhaps the two most popular attractions at Cyberdarts are its online chat room and e-mail discussion forum which serve, every day, as essential gathering places for darters from all over the world to exchange views and information. Osgood blazed the trail for virtually every other darts-related site on the Internet today.
The American Darters Association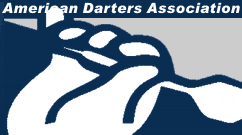 The American Darters Association (ADA) web site, www.adadarters.com, established by Glenn Remick, has been chugging along since 1997. And it just gets better and better. With the aim of keeping the burgeoning ADA membership current on goings-on within the league, Remick's has designed a system whereby his franchisees are able to electronically transmit information to the ADA office. Remick then updates the site twice daily. So, unlike the rest of us who have to wait until the end of each week to see where we and our team stand (assuming our captain wasn't too drunk to shove the score-sheet into a mailbox) members of the ADA can monitor their position at any given moment. What could possibly be more motivating for a weekly league shooter? Remick's site is also the only electronic darts venue you're going to see emblazoned with the logos of sponsors like Coca-Cola and Michelob.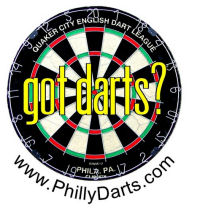 What Mike Broderick has accomplished with www.phillydarts.com is special – particularly to those darters who surf the Net from the center of the universe (translation: Philadelphia). Broderick's 2001 creation has rapidly become The Place to Go if you live in Philly, love darts, and want to know what's happening around you. And this is saying a lot. Philly's an unusual place. Getting anyone in this city, particularly those involved in darts, to consider that anyone else might, just maybe, have a little information that could be useful to them is not the least bit easy to accomplish. But Broderick has. He hosts league information for five leagues in the city and updates league-related data weekly. He's established a chat site which has mushroomed from mere local participation into a venue now frequented by darters from all over the world. His message forum is crammed with action. In but two years time more than 100,000 people have visited the site. I asked Broderick to what he credited his success. His answer was as simple as it was obvious. "The thing about my site is the people of Philadelphia. They are constantly giving me great content to publish. Without them the site would be blank." The answer is that Broderick understands his audience.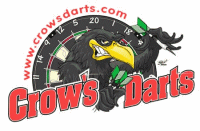 If there's a more comprehensive site out there today than Alabama's Tim Cronian's www.crowsdarts.com I can't imagine where it is to be found. There are also very few that have been around longer — Cronian's site has been up and running for nearly a decade. Here you'll find the most complete list of links to leagues to be found anywhere on the Internet. You'll also find a compendium of almost 4,000 darts pubs to check out all over the world. If you're looking for information on anything from equipment to ladders for organizing a Luck of the Draw this is the site to visit. This is also the only venue I know of where one can enjoy Lance Kent's "Da Doofus" column about the sport. AND, it's one of only a handful of sites where a visitor doesn't have to cast about aimlessly for new content. Cronian has set up a little "update" icon that takes you immediately to the most recent additions.
Australia's Kevin Berlyn has to be considered The King when it comes to creativity in darts web site development. His site, www.dartplayersaustralia.com, as creative as it is in its own right, has served as a launch pad for his talents. Today Berlyn's skills are highly sought after throughout the darting community. For example, it is Berlyn who created John Lowe's site. But Berlyn's own site is more than just a creative package; it's crammed with information about the Australian and international darts scene. I stop in regularly because I enjoy the tickle of indigenous words — like "Woolloomooloo" and "Cootamundra" — as they stir around in my head. These are the names of actual towns in Australia. The people in these towns throw darts and have platypuses for pets.
Other Dartoid Favorites
Charles Menezes' Specialty Sports Supplies

Charles Menezes at Specialty Sports Supplies (SSS) is the largest supplier of dart shirts in Canada today — and there are a LOT of people wearing them in warmer parts of the world too! Three-time world champion John Part (who Menezes once employed) has been wearing Menezes' creations for years (although insiders are quick to note that more and more fabric is required each a new shirt is made). SSS has been a sponsor of the National Darts Federation of Canada for more than a decade and all Canadian national and provincial teams wear SSS products. If you're looking for a darts shirt you can't go wrong buying from Menezes' Specialty Sports Supplies. Tell him Dartoid sent you!
I refer all members of the male persuasion here for one OBVIOUS reason: the joint has great buffalo wings.