Column #JB43 The race for the O2
Monday, April 27, 2015
Column JB43
The race for the O2
It may have been the London Marathon last weekend but the only race we're interested in is the race to the O2. After another incredible Premier League campaign, we are heading into the final 3 weeks with all 8 players still mathematically in with a chance of making the finals. You may remember that when the Premier League line up was announced I was critical of the decision to include Dave Chisnall and Kim Huybrechts in particularly. Despite this initial uncertainty, it has undoubtedly been one of the best Premier Leagues we have ever seen. Chisnall has proved me and many doubters wrong, currently holding second place in the League and even though Huybrechts was eliminated, he was no doubt a worthy competitor.
Once I got over the disappointment of Peter Wright being eliminated in Manchester, I decided I just wanted to appreciate the quality of the darts for the rest of the tournament. You can't help but admire the quality of this year's darts. It is simply breathtaking. Already in this tournament there have been 50 ton-plus averages, five 110-plus averages and 345 180s! Every single player who has taken part in this year's Premier League has achieved a 100+ average in at least one match. The entertainment has been rich and the drama intense. So much so I am craving another trip to one of our major tournaments. If the serious drama wasn't enough, I would also recommend these fantastic clips of the Betway Trick Shot League, in which all of the Premier League players participate: https://www.youtube.com/watch?v=F5E2H9MkQDM, https://www.youtube.com/watch?v=hJnQr7rHmHo, https://www.youtube.com/watch?v=lFUdVfl3YTE, and https://www.youtube.com/watch?v=CEiXrPbcFWc.
The only thing we've missed so far in this year's competition is a 9-darter and I'm beginning to think there is a Premier League jinx! It is now 3 years since our last Premier League 9-darter and I couldn't believe Michael Van Gerwen didn't achieve the feat in his 7-0 whitewash of James Wade on Thursday. If he is able to average 116.90, surely he can stick them last two darts in the treble 19 and double 12! Thursday night summed up the madness of this year's Premier League in all honesty. After Gary Anderson lost to Stephen Bunting 7-1 and van Gerwen had whitewashed Wade 7-0, who would have predicted an Anderson victory over Van Gerwen in the last match of the night?
It now seems a lifetime ago when we began the Premier League but that was the basis of my last poll. The results of this poll showed that readers were torn with 50% of you agreeing with me that you were unhappy with the Premier League lineup. There is now a new poll (at http://jambosdarts.blogspot.com). I want to know who you think will make the O2. Michael Van Gerwen has already qualified and barring a major turnaround, Dave Chisnall and Gary Anderson should also be there. The current table below also shows James Wade and Stephen Bunting probably only have a very slim chance of qualification and this leaves it to the 3 big guns. Phil Taylor, Raymond Van Barneveld and Adrian Lewis look the main challengers for that 4th spot but who do you think will make it?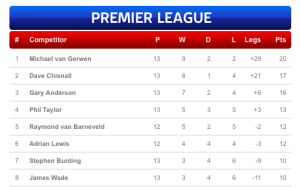 Throughout this year's Premier League, Phil Taylor has remained pretty consistent in the middle of the table. Whenever Taylor appears to be finding form and showing glimpses of his true ability, he seems to take a step backwards. He no longer appears to be able to graft out the wins and even when he averaged over 115 in week 7, he still lost to Raymond van Barneveld. Despite this, he still currently sits in the top 4 spots but with Van Gerwen, Anderson and Wade still to play it's going to be a tough task for Taylor. Is it unthinkable that the legend of our game will miss out on the Premier League finals for the first time?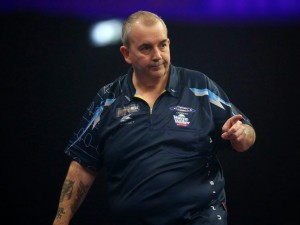 Raymond van Barneveld has a very similar record to Taylor in this year's Premier League with both players losing as many matches as they have won. However, the key difference between them is that Van Barneveld has an extra game on Taylor and he is hitting form just at the right time. With 3 wins in a row against Taylor, van Gerwen and Chisnall respectively, he is in an excellent position to pinch the fourth spot. A feat none of us would have predicted only weeks ago when he narrowly avoided relegation. van Barneveld has Anderson, Lewis, Wade and Bunting to play and if he can get 5 points from those games, I think he will make the O2.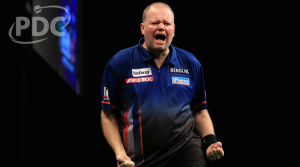 Thirdly, Adrian Lewis has also given himself a chance of making the final 4 despite a relatively inconsistent campaign. Similarly to van Barneveld, he was also in the relegation dogfight earlier in the year but he has come through that to mount a serious challenge. After 3 wins and a draw in his last 4 games, he is also in a similar position to van Barneveld. Their clash next week looks very tasty but with Chisnall, van Gerwen and Anderson all still to play, has Lewis left himself with too much to do?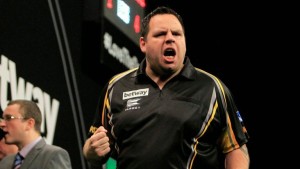 All in all, I find it very difficult to predict who will make the O2. Darts is now so unpredictable it is almost putting tipsters out of business! However, cast your minds back 12 months and I discounted van Barneveld even when he made the finals and went on to become the Premier League champion. I am sensing déjà vu. After another late push towards the top, I simply can't back against van Barneveld after his recent winning run. Raymond van Barneveld is my outside bet to become the only man other than Phil Taylor to retain his Premier League crown.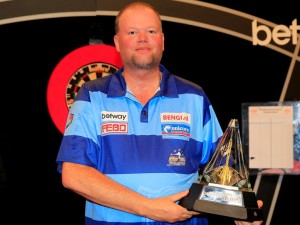 Can van Barneveld retain his trophy?
The following two tabs change content below.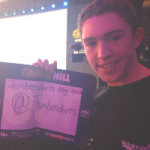 Hailing from Yorkshire, England, 16-year-old Jamie "Jambo" Barron is a passionate darts fan who is looking forward to taking A-Level Media Studies and pursuing a career in sports journalism. More of Jamie's excellent writings can be found at his blog: http://www.jambosdarts.blogspot.co.uk/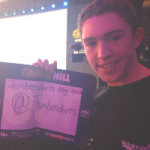 Latest posts by Jamie Barron (see all)