Column #JB40 Premier League 2015
Friday, January 30, 2015
Column JB40
Premier League 2015
If there wasn't enough drama at the latest World Championship Final, Barry Hearn made the decision to name the Premier League 2015 lineup immediately after Gary Anderson lifted the trophy. With more players than ever staking a claim for a place this year, the PDC and Sky Sports had a very difficult decision on their hands. A decision I think they got wrong.
Premier League 2015 – Who I would have chosen:
Phil Taylor
Michael Van Gerwen
Adrian Lewis
Gary Anderson
Raymond Van Barneveld
Peter Wright
James Wade
Stephen Bunting
Robert Thornton
Terry Jenkins
Many of you agree with me. Since moving to Blogger (http://www.jambosdarts.blogspot.co.uk) I have ran a poll (down the right hand side of your page) to see if people are happy with the Premier League lineup and 44% of you have answered 'No'. I urge you to please read this article, hear my views and cast a vote yourselves! Before the announcement came, I had thought carefully about who should be picked and I based my choices on entertainment, form and their overall results in 2014. In all honesty it was a mixture between what I thought was correct and who I wanted to see battle it out every Thursday night.
To expand, the top 4 on my list are the automatic choices for the Premier League due to their top 4 world ranking. Then the next 6 are written in order of who I thought deserved a Premier League spot the most.  Clearly, the defending champion Raymond Van Barneveld was a must pick to come back and defend his crown and I felt the same about Peter Wright who has had a consistent year. His wacky hairstyles and antics are sure to pull in the crowds once more. There was controversy last year when James Wade missed out on the Premier League but I backed that decision as I hoped it would give him the motivation to recapture his form and rediscover his love for the game. He has been able to do this over the last year and therefore again definitely deserves a place in the Premier League. In contrast, a year ago I definitely wouldn't have predicted Stephen Bunting would have been considered for the Premier League. The Peter Griffen look-a-like however has proven his critics wrong in a breakthrough year and was even able to show his class in defeat against Raymond Van Barneveld in the World Championships. My next choice was Robert Thornton and I thought Thornton thoroughly deserved a Premier League place after another consistent year in which he has won 3 Players Championships Qualifiers as well as contributing to one of the best matches of the year at the World Grand Prix where both he and James Wade hit 9-darters in the double start format. Finally, I would have picked Terry Jenkins as the last player to make up the cut as he would have been a very popular choice amongst fans and fellow professionals. He also had a successful 2014, reaching two more major finals and I think he deserved to be back in the Premier League after a 3-year absence.
Aside from the 10 players I finally chose for my ultimate Premier League lineup 2015, Dave Chisnall, Mervyn King, Kim Huybrechts and Vincent Van Der Voort also came into consideration but in the end I expected them to miss out. When choosing the Premier League Lineup, I believe it is incredibly important to choose players based on 2014 as a whole and not the drama of the World Championships, therefore I think these players just came up short. All in all, 2014 has been a fantastic year for many players and darts continues to go from strength to strength. As per usual, at the PDC Annual Awards, the new World Champion took home the majority of the honours and deservedly so. You will hopefully all agree that it was fantastic to witness Gary Anderson's rise back to become World Champion after dropping out of the world's top 16 in 2012. When looking back across the whole year and at all of 2014's event winners, it is clear to see that it was one of the most unpredictable years we've had. Out of the 10 major events credited in the PDC World Championships programme, there were six different winners and in addition to that, there were 12 other Pro Tour champions. The three most successful players of the year were Michael Van Gerwen with 11 victories, Gary Anderson with 8 and Phil Taylor with 7.
Looking back now to Premier League 2015… the official lineup of players taking part in this year's competition is shown below. I was very shocked at the players included…
Official Premier League 2015 Lineup:
Michael Van Gerwen
Phil Taylor
Gary Anderson
Adrian Lewis
Raymond Van Barneveld
Stephen Bunting
James Wade
Peter Wright
Dave Chisnall
Kim Huybrechts
I correctly predicted eight of the ten players who would get the call to take part but I was very surprised at Dave Chisnall and Kim Huybrechts' inclusion. Mr Chisnall has always struck me as a 'nearly' man and that has definitely been the case this year. Although he reached a major final at the Grand Slam, this was the only major talking point for 'Chizzy' in 2014. In 2015 therefore, he will be out to prove his critics wrong and improve on his 7th place Premier League finish last year.  Kim Huybrechts will be a Premier League debutant this year and I have got to say I was astounded the PDC chose him to take part. I've never had anything against Huybrechts as a player but I never truly expected the PDC to pick a player outside the top 16 to take part in such a prestigious event. To put this decision into perspective, the final major tournament before the Premier League begins is the Unibet Masters, a great warm up tournament for the Premier League. However, Huybrechts has not qualified for this competition.  If Kim Huybrechts had been the Sky wildcard I would have been less surprised. They may have chosen him for his antics and to witness the Phil Taylor rivalry. However, I personally do not see how he deserves a spot over Robert Thornton. Despite an excellent win, including a 9-darter, against Michael Van Gerwen to reach the Grand Slam semi final, this is the only major semi final he reached all year. Furthermore, neither he nor Dave Chisnall have won a PDC Event this year whereas Robert Thornton has won three. Robert Thornton has had a solid year and his performance at the World Championships was impeccable where he didn't lose a set until the quarter finals. Even when he was eliminated by Michael Van Gerwen, he put up a fantastic performance, averaging over 100 and coming back from 3:0 down. I believe Thornton can feel very hard done by and since he has never been relegated from the Premier League, I thought he deserved another shot to prove his worth.
It's now less than a week to go until the Premier League begins in Leeds and before then we've got the Unibet Masters to enjoy first this weekend. Despite not being fully happy with the Premier League lineup, I still believe it will be an incredible tournament and of course many of the world's best players are still taking part. Unfortunately, due to other commitments this year, I will not be able to write weekly reviews. I will still try and write every month however and discuss any controversial moments!
So… to conclude, I am going to finish off with the fixtures for Leeds on Thursday, including a World Championship Final rematch, along with my predictions for the tournament.
Week 1 – Leeds – Fixtures
Dave Chisnall vs Peter Wright
Raymond Van Barneveld vs Adrian Lewis
Kim Huybrechts vs Michael Van Gerwen
Gary Anderson vs Phil Taylor
Stephen Bunting vs James Wade
Predictions
Premier League Champion: Gary Anderson
Final 4: Gary Anderson, Michael Van Gerwen, Phil Taylor and Stephen Bunting
Relegated: Dave Chisnall and Kim Huybrechts
The following two tabs change content below.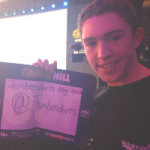 Hailing from Yorkshire, England, 16-year-old Jamie "Jambo" Barron is a passionate darts fan who is looking forward to taking A-Level Media Studies and pursuing a career in sports journalism. More of Jamie's excellent writings can be found at his blog: http://www.jambosdarts.blogspot.co.uk/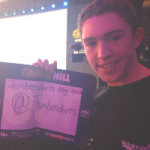 Latest posts by Jamie Barron (see all)