JB#26 What Makes a Major Tournament?
Monday, July 7, 2014
Column JB26
What Makes a Major Tournament?
After the World Matchplay draw earlier this week, I started getting excited for one of my favourite tournaments of the year. However, my excitement soon turned into a sense of intrigue as to how many tournaments are now classed as a "major."
It seems to me that every televised PDC tournament is now classed as a major by pundits and commentators alike. If this theory is put into place, this means that there are now 10 major darts tournaments yearly and if you also include the Championship League Darts, which is broadcast on YouTube, this brings the grand total to 11! Now I am never going to argue with all these fascinating tournaments being broadcast to millions of viewers but I think that Barry Hearn seriously needs to consider which tournaments are classed as majors.
What do you think makes a major? Is it the amount and quality of competitors; the prize money or even the historical value of a tournament? This may seem like a rhetorical question but I honestly want to know your views on what you think makes a major because if I'm 100% honest with you, I don't know myself!
Many of you may be thinking, why does it matter how many majors we have, surely the more the better? However, I disagree with this, sometimes less is more. If you look at other sports such as tennis and golf, they have 4 major's every year and this makes these tournaments special and hugely important. If we carry on increasing the number of darts majors, we are in danger of losing the prestigious nature of our majors as well as losing the integrity of our major winners as they will be so many of them, being named a major winner will no longer be such a huge feat.
So, let's take a step back and look at our yearly darts calendar. In my opinion, the first thing the PDC need to do is come up with a definition for what a darts major actually is. Then they need to carefully choose which current tournaments fit the definition and should therefore be classed as a major. I think they probably need to decide on 4 tournaments that as well as being the 4 best darts tournaments in the world, also have a distinctively different structure to each other to make each major unique. By choosing only 4 tournaments, I don't think this should affect the other tournaments as they should still be televised and the prize money from them will still play a decisive role in which players qualify for the major tournaments.
As a result, after careful consideration, I would personally choose the World Championship, UK Open, World Matchplay and World Grand Prix to be the 4 darts majors. Do you agree?
The following two tabs change content below.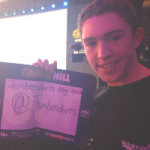 Hailing from Yorkshire, England, 16-year-old Jamie "Jambo" Barron is a passionate darts fan who is looking forward to taking A-Level Media Studies and pursuing a career in sports journalism. More of Jamie's excellent writings can be found at his blog: http://www.jambosdarts.blogspot.co.uk/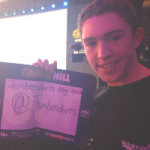 Latest posts by Jamie Barron (see all)