Column #JB25 I have got my life back!
Monday, June 23, 2014
Column JB25
I have got my life back!
After 5 weeks and 25 exams, my time at high school is finally over! Due to the enormous amount of pressure heaped upon students today, exams have been at the forefront of my mind for the last 2 months. Now that time is over. Exams have finished. I have my life back! This means I am now able to get back to what I know and love…darts!
However, for all us England fans it has been a miserable start to the summer, we have been knocked straight out of the football World Cup, our cricket team continues to lose and the rugby team have just been thrashed in New Zealand. We only even managed to come 17th out of 26 in the Eurovision Song Contest! Moreover, our form has been no better in darts and I am asking you whether you think we are coming to the end of an era and is English darts dominance coming to an abrupt end?
Since my last post after Raymond Van Barneveld won the Premier League Darts, there have been 7 more significant tournaments. Most notably the biggest tournament of the last month took place in Hamburg on the 8th June as we saw the Netherlands whitewash England in the World Cup of Darts final to win their first World Cup since 2010. Now, although Taylor and Lewis were massively outclassed by the Dutch pairing in the final, as a stand-alone tournament I don't think it is too worrying for English Darts as they still reached the final. However, when you look at 2014 as a whole, the Netherlands now hold the Premier League, World Championship and World Cup trophies.
In addition, it is not just the major tournaments England are failing to win. Michael Van Gerwen also won the Dubai Darts Masters and even when he pulled out of the Austrian Darts Open this weekend with an ankle injury, Vincent Van Der Voort stepped up to the plate to win his first ranking title since 2011. This shows the strength in depth of the Dutch as if Van Der Voort can keep up this form then he can also become one of the best and most entertaining players in the world with one of the quickest throws in darts.
Finally, it's not just the Netherlands who England should be fearful of but the Scottish trio of Anderson, Wright and Thornton are also having fantastic results. After Peter Wright won the 9th Players Championship, Gary Anderson then went on to win the Players Championship 11 after he beat Robert Thornton in the final! This is definitely worrying for England fans as not only are they challenging England for the major honours but if Darts' plan to become an Olympic Sport is achieved and Scotland vote 'Yes' in their independence vote later this year, we can't rely on their help for a medal!
Nonetheless, let's be optimistic, Terry Jenkins won the Players Championship 10 at the end of May to end a 2-year wait for a ranking title and we still have some of the greatest players in the world. The World Matchplay is the next major on the horizon so come on England! Give us something to shout about!
The following two tabs change content below.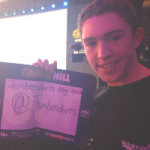 Hailing from Yorkshire, England, 16-year-old Jamie "Jambo" Barron is a passionate darts fan who is looking forward to taking A-Level Media Studies and pursuing a career in sports journalism. More of Jamie's excellent writings can be found at his blog: http://www.jambosdarts.blogspot.co.uk/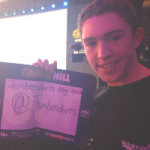 Latest posts by Jamie Barron (see all)