JB#24 Premier League – Finals
Friday, May 27, 2014
Column JB24
Premier League – Finals
Maybe I shouldn't take up a career as a predictor!
I was proven wrong in all 3 matches on Finals night as it became an all Dutch final as Raymond Van Barneveld and Michael Van Gerwen won their respective semi-finals. In the final Van Barneveld managed to win his first ever Premier League title by defeating the reigning champion 10-6.  Congratulations to Raymond Van Barneveld.  Sorry for the extremely short post and for the delay, exams have really heated up lately and it might be a while before my next post but from the summer onwards, you can look forward to some more great darts tournaments and some raving reviews!  Thanks.
The following two tabs change content below.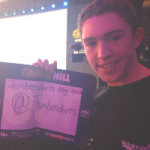 Hailing from Yorkshire, England, 16-year-old Jamie "Jambo" Barron is a passionate darts fan who is looking forward to taking A-Level Media Studies and pursuing a career in sports journalism. More of Jamie's excellent writings can be found at his blog: http://www.jambosdarts.blogspot.co.uk/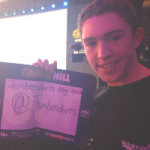 Latest posts by Jamie Barron (see all)