Author Archives:
Howie Reed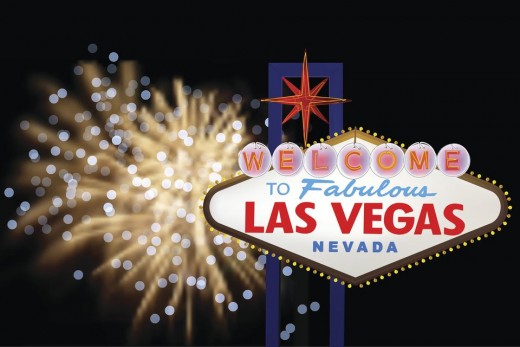 Thursday, June 20, 2019
Column HR264
The reason the UK celebrates July 4th!
As the world is well aware, the Old Dart Coach is an even tempered, mild mannered person never known to fly off the handle. Rumors have him still in the running for this year's Mother Teresa Award. He likes, in no particular order, college football, most all sports, darts and Popeye's Chicken on Tuesdays.
And no, cricket isn't a sport whether with a stick and ball or a set of darts.
The ODC especially likes big time darts. In the past, that meant the WDF World Cup and the Pacific Cup. Then, along came the PDC and their World Cup and yearly visits to the USA.  Nation against nation. That's good stuff, Maynard.
What sets him off like the fire alarm when his ex-spouse was cooking is when those that write about an event display either their prejudice, stupidity or a combination thereof.  It goes without saying that the ODC issued himself a pass to those rules.
With a week gone since the PDC World Cup the ODC is still feeling the effects of the after-show hangover. Not from aiming fluid or group tighter but from the ending of an exciting event. The tournament was a living and breathing world within its own unique universe. There was no outside world. The event was all consuming.
The ODC watched every minute. For this reason, he got the "RA" when a cretin wrote, I still think from a viewer's point it is a worthless comp.  The ODC doesn't share that opinion nor do others that followed each day (although in fairness some of the UK fans may have dumped out after England got their tails snipped by the Republic of Ireland 2-0 in the second round).
The cretin continued: Another 2-bit, non-ranking, glorified expo stared this week, in the World Cup, and normally this cluster***k of an event would or should not warrant more than a line on here.  He rambled on: Yes, I know its Mickey Mouse s**t and the so-called top players don't give a flying f***.
Of the 32 teams only one team showed up as if they were attending a Saturday afternoon shoot at Mickey's Bar and Grill, mostly bar.  The #6 Northern Ireland pair of Daryl Gurney and Brendan Dolan were a disgrace not only to their country but to dart players everywhere. Dolan showed up as if he'd slept in the gutter after a losing battle with Mr. Guinness – wearing dirty saggy brown pants, scuffed shoes and a dart shirt that barely covered his ever-expanding belly. Daryl Gurney appeared as if he didn't give a "monkeys."  But then again, he always looks like that.  Oh yes, PDC: how about getting some decent looking dart shirts for your premier event.
The point?  It's nation against nation.  It's about Singapore (the "Not Brothers Lim") upsetting #3 Wales (Gerwyn Price and Jonny Clayton) in the first round… the Republic of Ireland (Steve Lennon and William O'Connor) eliminating #1 England (Rob Cross and Michael Smith) 2-0… or #5 Australia or #4 Netherlands to reach the finals.
The dolt does have one rather humorous line when he refers to England's Michael Smith as, the guy with more chins than a Chinese phonebook.  That's a keeper.
Then he asks, "Why the ***k Barry Hearn is picking one St. Helens choker (Michael Smith) after the next to represent England in the world cup is f***ing beyond me.
Knowledge is also a problem it seems. The players were selected by their Order of Merit ranking, local country qualifying or (in North America) via the CDC Order of Merit.  Words of advice to all especially the not named typist: "If you're 6 rolls short of a baker's dozen it's best to shut up and not let anyone know."
The next big PDC event is the annual invasion of Las Vegas for the World Series of Darts.  It'll run July 2-5 at the Mandalay Bay Resort/Casino/Shooting Gallery. Players from North America will have four qualifiers on July 2-3 with 8 players heading to stage play in the US Dart Masters on July 4-5.
The PDC is sending its best 7 in former world champion and reigning US Darts Master champ Gary Anderson, current world champion Michael van Gerwen, former world champ Rob Cross, Daryl "The Chin" Gurney, Peter "Snake Bite" Wright, Gerwyn Price and Michael Smith.
One not well-known name joins the invaders…
Nathan Aspinall comes in with a strong resume including the semifinals in the world championship where along the way he defeated Gerwyn Price, Kyle Anderson, Devon Petersen and Brendan Dolan before losing 6-3 to Michael Smith.  He followed that up with a victory in the UK Open.  In that win he defeated former world champ Rob Cross with a T70 checkout to turn out the lights.
The US Dart Masters has also been a stopping place for a reunion for many darts' players from the Golden Age of U.S. Darts.  It's a time to tell war stories about days gone by, enjoy a libation, renew acquaintances and maybe meet some new folks.
Last year, the ODC met a lady from Iowa. She did tequila shots with an attorney from San Diego dressed like Big Bird who didn't know or care for darts but showed up for the party. This year should the attorney from San Diego fail to show up, the ODC will be doing the shots with the lady from Iowa.
What could that lead to? Well, last year on nothing but "aiming fluid" (aka "Golden Elixir") someone snapped a picture of the old dart coach.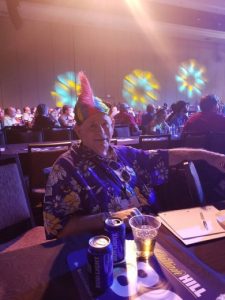 No telling where Tequila could lead.
The ODC was going to float the idea that maybe the old-timers might want to wear their old darts shirts on Friday, July 4 when the 8 North Americans take the stage to battle for the North American Championship and an invite to the 2019/2020 William Hill Championships. It would be especially fitting for those that have represented the USA to wear their shirts as July 4th is our Independence Day. If 10 people agree count the ODC in.
Each year at this time of year the ODC quotes the late, great Barry Twomlow. On a July 4th past while he and the ODC were sharing a pint or 2 the ODC asked, "Is the 4th of July a big holiday in England?"
Twomlow answered, "One of our biggest."
"Really?"
"Absolutely. We celebrate getting rid of the likes of you."
Stay thirsty my friends.